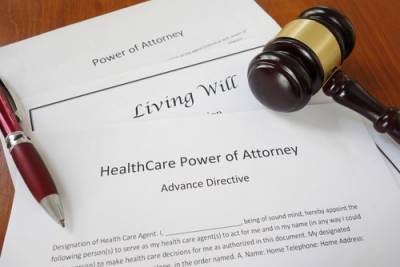 You may or may not have heard the term "incapacity planning" before. Incapacity planning is a part of estate planning. It refers to making a plan for your own care in the event that you become incapacitated later in life. People are living much longer lives today than in the past. While this can provide a wonderful opportunity for many older adults to spend time with their children, grandchildren, and even great-grandchildren, it also means that people are more likely to face age-related capacity issues. Alzheimer's, dementia, and other causes of mental decline related to aging are very common. It is important that people plan ahead for the possibility that they will face these or other medical concerns. An attorney can help you decide what documents you need and walk you through the process of making these very important decisions.
What Documents Might I Use for Incapacity Planning?
A strong incapacity plan involves multiple documents that all serve distinct purposes. While it may sound complicated, a lawyer explain what each document does and why you need it. Some documents you might fill out during incapacity planning include:
Advance directives - Advance directives might include documents like a living will and a DNR, if you want one. These documents let you state your wishes related to medical care in advance. For example, if you are incapacitated and diagnosed with a terminal illness, would you want life-prolonging treatments, or would you merely want to be kept comfortable? If you do not make these decisions for yourself, someone else will have to, and they may not understand your wishes.

...