Serving Denton County Since 1992

|

6021 Morriss Rd., Suite 101, Flower Mound, TX, 75028



Call Us Today
972-724-3338
Should I Use a Will or a Trust?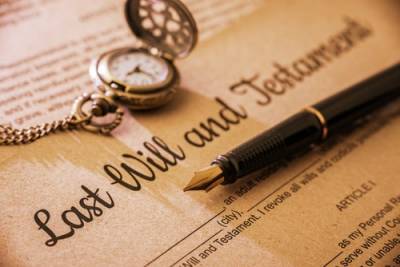 In a previous blog, we discussed incapacity planning. Incapacity planning is an important part of estate planning that involves planning for your own future care. The other part of estate planning - testamentary planning - is exactly what people think of when they hear the term "estate planning." Testamentary planning is deciding during your lifetime who will receive your property when you pass away.
The two main ways to accomplish this are through trusts and wills. Some people choose one or the other, and others use both. Which one will work better for you depends on a number of factors, such as the size of your estate and who your beneficiaries are. Our attorneys can work with you and help you determine which documents you need in your testamentary estate plan.
Factors to Consider When Choosing Between a Will or a Trust
Each estate, each family, and each testator are unique. You will need to think about what your personal priorities are in estate planning. A few things to think about include:
Probate - One of the disadvantages of a will is that it must go through the probate courts before anything can be distributed. Probate can be a difficult process, and it can become expensive. However, if your estate qualifies for administration by small estate affidavit, then your beneficiaries can avoid full probate. To qualify, the estate (minus a homestead and a few other things) must be worth less than $75,000. A trust does not have to go through probate at all.

Protecting children - If you have minor children, you will need to use a will so that you can name the person you would prefer to become your children's guardians. You can use a trust in addition to a will if you choose.

Privacy and possible challenges - A will becomes public record when it is submitted to a probate court. This makes it easier for a close family member to find the will and raise a challenge. Trusts are completely private, so challenging a trust is more difficult.

Flexibility - Using a trust can mean that your trustee has some discretion in making distributions. A good trustee can make responsible distributions to your beneficiaries over time. This may be better for the beneficiaries than being given a lump sum after probate. However, you do need a trustee in whom you have complete faith.
Both trusts and wills have benefits and drawbacks. Keep in mind that you can change your estate plan at any time.
Contact a Denton County Estate Planning Attorney
Colbert Law Group PLLC is skilled at creating unique estate plans to meet the unique needs of our clients. Our knowledgeable Flower Mound estate planning lawyers will help you build the right estate plan for you. Call 972-724-3338 for a free consultation.
Source:
https://www.forbes.com/sites/bobcarlson/2019/08/28/wills-vs-trusts-which-is-best-for-you/