Serving Denton County Since 1992

|

6021 Morriss Rd., Suite 101, Flower Mound, TX, 75028



Call Us Today
972-724-3338
How Does the Lookback Period Work for Texas Medicaid Trusts?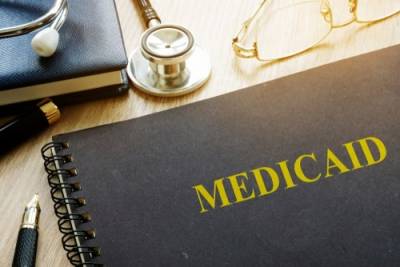 You cannot simply move assets out of your name and immediately qualify for Medicaid coverage to pay for your long-term care in Texas. The state will be able to look back for five years to see if you have transferred assets. Thus, you need to establish a Medicaid trust well before the time that you may need long-term care. There is a point where it can be too late to protect your assets from high nursing home costs.
Medicaid Trusts Can Protect Your Family
Families often consider establishing trusts to preserve assets and still be able to receive long-term care. Medicaid has certain income and asset requirements in order to restrict benefits to people with lower incomes. If you do not qualify for Medicaid, you would need to use your own money to pay for nursing home care. With annual costs topping $100,000, your assets may become depleted, keeping you from leaving your money for your loved ones.
You can keep assets and still qualify for Medicaid when you move the assets into a trust, which is managed by a trustee. The fact that the property becomes titled in the name of the trust, and you do not make decisions, is sufficient to ensure that you do not legally own it.
Asset Transfers Within a Five-Year Period Can Be Penalized
However, the law is intended to prevent people from moving assets one day and applying for Medicaid the next. Texas law will look at your transactions from the last five years to determine whether you have given assets away or sold them for below market value to fall under Medicaid's asset requirements. If you have moved money out of your name within that time period, Texas will count it as part of your assets for purposes of determining Medicaid eligibility. You would then be assessed a penalty period where you cannot qualify for Medicaid.
The lookback period does not just involve asset transfer into the trust. Texas will also look at transfers from the trust within that time period. If the trust transferred assets to someone else, it could lead to a penalty period. Thus, you need to both act early and be careful about the trust's terms and use of your funds before you apply for Medicaid.
Contact a Flower Mound Elder Law Attorney Today
You need advice from a Denton County estate planning attorney to properly establish a Medicaid trust. You can contact an attorney at Colbert Law Group PLLC or call us today at 972-724-3338 to begin getting the critical legal help you need.
Sources:
https://www.hhs.texas.gov/handbooks/medicaid-elderly-people-disabilities-handbook/i-2100-look-back-policy#:~:text=This%20is%20a%20transfer%20of,ends%20January%20five%20years%20ago.
https://www.elderoptionsoftexas.com/article-medicaid-spend-down.htm