Serving Denton County Since 1992

|

6021 Morriss Rd., Suite 101, Flower Mound, TX, 75028



Call Us Today
972-724-3338
Understanding the Purpose and Benefits of a Living Will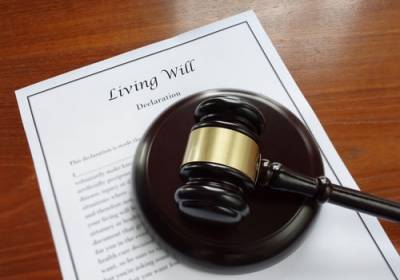 If you pass away, would you want your organs to be donated to another individual? If you were in a coma and there was no chance of recovery, would you want doctors to keep you alive through artificial ventilation and feeding tubes? These are not easy questions. However, these are questions that you alone can answer.
A living will is an estate planning document that allows an individual to decide on what types of medical care they will receive if they are incapacitated. For example, if you were terminally ill and could not speak or otherwise express your wishes regarding medical treatment, doctors would follow the directions provided in your living will. A living will is a legal tool that often gets overlooked. However, it is essential to include it in your estate plans.
Why Should I Draft a Living Will?
A living will is an advanced directive that addresses medical decision making. The document instructs health care providers in the event that you cannot instruct them yourself. One of the greatest benefits of a living will is that it puts you in control of the medical care you receive regardless of whether you are conscious and aware. Another crucial benefit of a living will is that it shields your loved ones from having to make extremely difficult decisions on your behalf. Too many families end up in huge disagreements or even legal battles over whether to take a loved one off life support. When you describe your wishes in a living will, you save your loved ones the burden of making these decisions on your behalf.
What Types of Medical Decisions are Included?
Medical decisions are deeply personal and it is important that doctors follow your wishes. In your living will, you can explain the types of medical treatments you do want to receive if you are incapacitated as well as medical treatments you do not want to receive.
Make sure to include directions addressing:
· Ventilation and other types of breathing assistance
· Medications you do and do not consent to receiving
· Palliative care or comfort care
· Supplemental feeding through an IV or feeding tube
· Organ and tissue donation
· Posthumous decisions including consent for an autopsy
Contact our Denton County Estate Planning Lawyer
The provisions contained in a living will can be difficult to think about. Nobody wants to consider the possibility of being incapacitated through a severe illness or injury. However, statistics show that incapacitation is not uncommon. This is why it is important for everybody to plan in advance for their medical care.
Flower Mound estate planning attorney Stephen Colbert can explain all of your rights and options regarding estate planning and help you draft the appropriate documents. Call 972-724-3338 for a confidential consultation at Colbert Law Group PLLC.
Source:
https://www.nia.nih.gov/health/preparing-living-will