Serving Denton County Since 1992

|

6021 Morriss Rd., Suite 101, Flower Mound, TX, 75028



Call Us Today
972-724-3338
What is Incapacity Planning?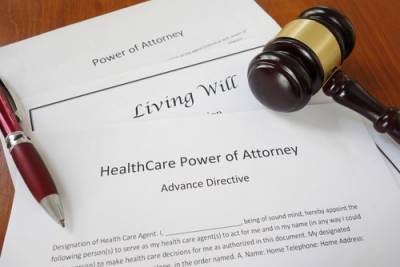 You may or may not have heard the term "incapacity planning" before. Incapacity planning is a part of estate planning. It refers to making a plan for your own care in the event that you become incapacitated later in life. People are living much longer lives today than in the past. While this can provide a wonderful opportunity for many older adults to spend time with their children, grandchildren, and even great-grandchildren, it also means that people are more likely to face age-related capacity issues. Alzheimer's, dementia, and other causes of mental decline related to aging are very common. It is important that people plan ahead for the possibility that they will face these or other medical concerns. An attorney can help you decide what documents you need and walk you through the process of making these very important decisions.
What Documents Might I Use for Incapacity Planning?
A strong incapacity plan involves multiple documents that all serve distinct purposes. While it may sound complicated, a lawyer explain what each document does and why you need it. Some documents you might fill out during incapacity planning include:
Advance directives - Advance directives might include documents like a living will and a DNR, if you want one. These documents let you state your wishes related to medical care in advance. For example, if you are incapacitated and diagnosed with a terminal illness, would you want life-prolonging treatments, or would you merely want to be kept comfortable? If you do not make these decisions for yourself, someone else will have to, and they may not understand your wishes.

Medical power of attorney - This document allows you to name the person you would want to make medical decisions on your behalf in the event that you are no longer able to speak for yourself. You can limit the powers of your medical power of attorney in order to make sure they abide by your wishes.

HIPAA waivers - In order to make informed decisions about your medical care, your health care power of attorney will need to be able to access your protected medical information.

Financial power of attorney - Just as someone would need to manage your medical care for you, someone would also need to manage your financial affairs. Your financial power of attorney can do things like access your bank account in order to pay your bills, or manage your government benefits.
You are the person who should be making these decisions for yourself. Take control of your future care today by starting to build an incapacity plan.
Call a Denton County Elder Law Attorney
Colbert Law Group PLLC is committed to helping individuals ensure that their personal wishes will be followed in the event of incapacity. Our compassionate Flower Mound elder law attorneys believe that incapacity planning is incredibly important for everyone and will guide you through the process. Contact us at 972-724-3338 for a free consultation.
Source:
https://www.investopedia.com/articles/personal-finance/101514/power-attorney-do-you-need-one.asp