Serving Denton County Since 1992

|

6021 Morriss Rd., Suite 101, Flower Mound, TX, 75028



Call Us Today
972-724-3338
Key Life Events That Trigger an Estate Plan Review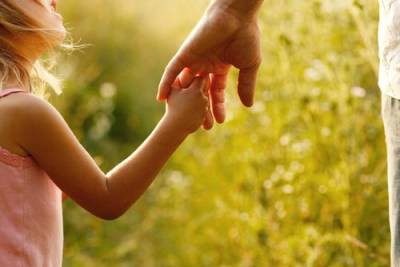 A 2020 Gallup Poll revealed that just under half of Americans (46 percent) have a will outlining their wishes for their estate after their passing. Surprisingly, this statistic has remained relatively consistent since 1990. If you are among those who already have a will, you might think your job is done. However, it is crucial to recognize the importance of periodic reviews and updates.
This becomes particularly critical during significant life events such as marriage, the addition of a new child, or divorce. Seeking guidance from an experienced Denton County estate planning attorney is invaluable in ensuring your estate plan is up-to-date and aligned with your intentions while addressing any potential tax implications.
Review Your Estate Plan After Marriage
Whether it is your first marriage or a subsequent one, tying the knot prompts a necessary review of your estate plan. This moment is opportune for including your new spouse or even stepchildren in your plan. For those who have been through a divorce, this is a crucial juncture to confirm that your former spouse has no unintended entitlement to your estate.
Remember, in the absence of a valid will, your new spouse is not necessarily entitled to all of your assets. If you do not have a will, your assets will be distributed according to Texas's laws regarding intestate succession, potentially leading to unforeseen complications. Similarly, if your spouse predeceases you, it is imperative to adjust your estate plan accordingly.
Expanding Your Family
Welcoming a new addition to your family through birth or adoption is a joyful occasion. Still, it also necessitates a careful review of your estate plan. Adding the new member to your will or living trust is essential to ensure they are properly accounted for.
While many estate plans account for "afterborns," settling this matter in probate court can be costly and diminish the inheritance for your heirs. Additionally, becoming a grandparent warrants a review to prevent any inadvertent disinheritance of grandchildren in the event of a child's passing.
Navigating Divorce
Given that approximately half of all marriages end in divorce, it is imperative to reassess your estate plan during or after this significant life event. Designating new beneficiaries for your life insurance, retirement accounts, and will or trust should be a priority. Many individuals also opt to appoint a different trustee for their living trust, as well as revise their choices for executor, power of attorney, and healthcare proxy when they dissolve their marriage.
Meet With a Denton County, TX, Estate Planning Lawyer
Estate planning is a weighty subject that prompts us to confront our mortality and carefully consider how we want our legacy managed. For many, it can be a complex and bewildering process.
However, with the guidance of a seasoned Flower Mound estate planning attorney, you can gain clarity on your options and make decisions that serve the best interests of both yourself and your loved ones. Do not hesitate to reach out for legal assistance in creating, reviewing, or updating your estate plan. Your future self and your family will thank you for it.
Contact Colbert Law Group PLLC online or by phone at 972-724-3338 today to schedule an estate planning consultation.