Serving Denton County Since 1992

|

6021 Morriss Rd., Suite 101, Flower Mound, TX, 75028



Call Us Today
972-724-3338
What is a Family Settlement Agreement in a Probate Dispute?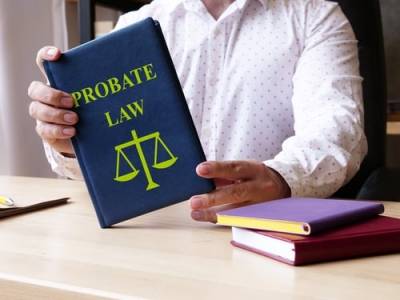 Countless issues can lead to disputes regarding a loved one's estate. Family members may worry that an elderly loved one was coerced into making changes to their will or that they did not have the testamentary capacity needed to make an informed decision about the terms of asset distribution. Accusations of forgery or fraud may also lead to a will contest. In some cases, family members believe that an honest mistake was made during the writing of a loved one's will and that the will does not reflect the testator's true wishes.
Whatever the reason, disputes regarding a deceased person's estate can be contentious and complex – both legally and emotionally. A Family Settlement Agreement is one option for resolving a dispute regarding a loved one's will. Read on to learn more.
The Basics of Family Settlement Agreements During a Probate Dispute
A Family Settlement Agreement is a legally binding agreement about how a deceased person's assets should be distributed. For many families, reaching an agreement is the best way to resolve a probate dispute without the need for litigation. Heirs negotiate the terms of the agreement and discuss various options until they reach a distribution of assets arrangement that everybody can agree to. The heirs all sign the agreement and then file it with the court. The agreement is a legally binding contract that cannot be undone.
Family Settlement Agreements can be extremely beneficial. Nobody wants to see their family ripped apart because of arguments over a deceased loved one's estate. However, it can be difficult to get all of the heirs to agree. Most families have one or more individuals who tend to go their own way or even intentionally make situations more difficult simply for the sake of being dramatic. However, with the right legal support, it may be possible to create a settlement agreement that everybody is happy with.
Explore Your Options with a Denton County Probate Dispute Lawyer
If you are in the midst of a dispute regarding the validity of your loved one's will, you know just how frustrating and complicated these situations can be. Fortunately, you do not have to handle this difficult situation alone. Our skilled Flower Mound probate and estate administration lawyer can work with you to explore your options for resolving the conflict as efficiently as possible.
Probate attorney Stephen Colbert has wide-ranging experience in probate and estate planning issues. He and the rest of the team at Colbert Law Group PLLC have helped people just like you since 1992. We provide trustworthy, compassionate, skilled legal representation and advice for all types of probate disputes. Call 972-724-3338 for a private consultation.
Source:
https://statutes.capitol.texas.gov/Docs/ES/htm/ES.256.htm