Serving Denton County Since 1992

|

6021 Morriss Rd., Suite 101, Flower Mound, TX, 75028



Call Us Today
972-724-3338
When Should I Update My Estate Plan?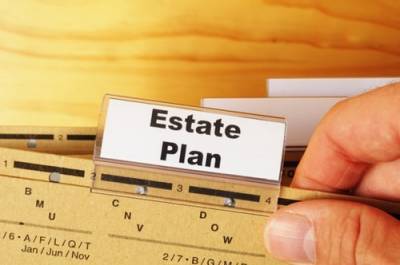 Executing a will or creating a trust is not the end of estate planning. You may have created these documents years ago, or even decades ago. You may not even know where your original copies are anymore. If it has been a long time since you visited your estate plans, it may be time to dust them off and review them to make sure the plan you have on paper is still the plan you want. Additionally, laws change over time. A higher court ruling could have affected the way your documents will be interpreted since you made them. It is wise to have your estate plans periodically reviewed by a lawyer - and to periodically look over them yourself.
When to Revisit Your Estate Plans
If you have experienced any of these life changes, you may want to review and possibly edit your estate plans:
Moving - If you changed apartments across town, you probably do not need to worry. However, if you sold your house and bought a new one, or you moved across state lines, then you will definitely want to take a look. Your old plan may specifically reference the address of a house you no longer own. Plus, state laws regarding estate planning can vary wildly.

Family structure changes - If you had a child, got married or divorced, became estranged from someone, or had a close family member who would have been a beneficiary pass away, your estate plans should reflect the change. This may also be true if your social circle has changed completely, as many people leave a few personal items to close friends

New diagnosis - If you were recently diagnosed with the early stages of an age-related disease that affects the mind, such as Alzheimer's, you may have a limited amount of time to execute legal documents before you lose the capacity to do so. The same is true if you have received a terminal diagnosis. During this period, you may want to make a final review of your estate plans, including your living will and powers of attorney.

Wealth change - If the amount or type of wealth you have has changed significantly, you may want this reflected in your estate plan. New types of wealth should be specifically addressed. Or, if you have sold a business or started one, this will need to be taken into account.

Mind change - You have every right to change your mind about any part of your estate plan at any point in time and for any reason.
These are not the only times that you should consider reviewing your estate plans. Any time you experience a significant life change, your plans should be looked at.
Contact a Denton County Estate Planning Lawyer
Colbert Law Group PLLC is committed to building customized, comprehensive estate plans for each individual client. Our skilled Flower Mound estate planning attorneys will help you review and if desired, change your estate plans to match what you want now. Call 972-724-3338 for a free consultation.
Source:
https://www.forbes.com/sites/bobcarlson/2018/12/02/7-reasons-its-time-to-update-your-estate-plan/