Serving Denton County Since 1992

|

6021 Morriss Rd., Suite 101, Flower Mound, TX, 75028



Call Us Today
972-724-3338
Estate Planning 101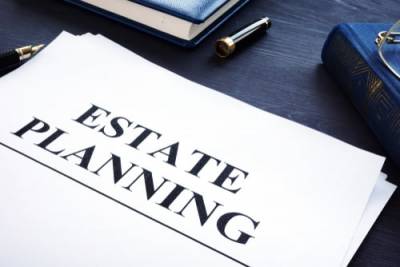 Estate planning is the process of making decisions and executing documents that provide for the distribution and management of your assets in the event that you pass away or become incapacitated through injury or disease.
The primary purpose of estate planning is protecting your assets and making sure that they go to the people or organizations you want them to in the future. In addition, a well-executed estate plan can avoid probate, which could cost your family significant time and money.
Importantly, estate planning is much more than executing a will - but a will is certainly part of a comprehensive estate plan. Some of the more common parts of a comprehensive estate plan are discussed in detail below. The best way to determine what you need in your estate plan is to discuss your circumstances with a Denton estate planning attorney today.
Wills
A will, sometimes called "a last will and testament," is a document that outlines how you want your assets to be distributed after you pass away. In addition, it can establish a guardian for any minor children you have and name an executor to manage your estate. In order for a will to be valid, you need to comply with certain legal requirements, so it's highly advisable to work with a lawyer.
Trusts
A trust is a legal arrangement in which a person places their assets in the hands of a trustee for the benefit of the trust's beneficiaries. They are established by creating a trust agreement that identifies the parties and assets involved and how those assets should be managed and distributed. The main benefit of placing your assets into a trust is that trust assets can pass directly to beneficiaries without having to go through probate.
Advance Directives
An advance directive is a legal document that outlines the medical care you would like to receive if you cannot communicate your wishes. For example, you could identify what medical treatments or life-saving measures you would like to receive under certain conditions.
Beneficiary Designations
Many accounts, such as retirement and bank accounts, allow you to designate a beneficiary in the event that you pass away. Like with trusts, a major benefit of using beneficiary designations is that assets can be transferred outside of probate, saving your estate administration fees and ensuring that your beneficiaries get the assets as efficiently as possible.
Call Us Today to Speak with a Denton Estate Planning Lawyer
By dedicating time to organizing your affairs and establishing an estate plan, you retain control over crucial decisions regarding your well-being and assets in the event of incapacity or passing. You hold the authority to determine the guardianship of your minor children, allocate your property, and make other important decisions. By drafting an estate plan now, you can ensure that your legacy is preserved according to your wishes rather than being left to the discretion of probate court. Contact the experienced Flower Mound, TX, estate planning attorney at Colbert Law Group PLLC online or by phone at 972-724-3338 today to schedule a consultation.