Serving Denton County Since 1992

|

6021 Morriss Rd., Suite 101, Flower Mound, TX, 75028



Call Us Today
972-724-3338
What Should I Do If Medicare Denies a Claim?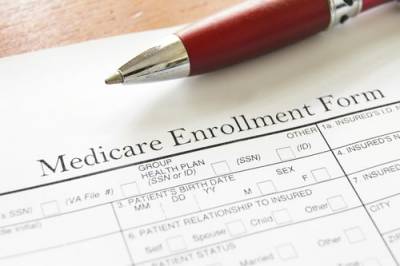 Medicare is a crucial healthcare benefit for many older adults, but unfortunately, it can sometimes be difficult to get Medicare to pay for your medical treatment or services. If you have received a denial from Medicare on a claim you submitted, there are some steps you can take to try and appeal the decision.
If you feel that you have been unfairly denied a claim, your first step should be to consult an elder law attorney. Your attorney will help you understand the details of the denial and advise you on how to proceed with an appeal.
Responding to a Medicare Denial
Dealing with health concerns is difficult enough. When Medicare denies you coverage of a medical service, supply, or medication, it can exacerbate the stress immensely.
If you have received a denial from Medicare, you should review the denial notice carefully. It will let you know why your claim was denied and provide instructions on how to submit an appeal if you choose to do so. You should also contact your healthcare provider or supplier for additional information about the denial.
The Appeal Process
Medicare works with third-party companies to review appeals and determine if denials were appropriate. In the "redetermination" state, a third-party company will review the same evidence that was included in your initial denial.
During this process, you have the right to submit additional documents, such as medical records and other evidence supporting your claim. It is important to note that you must submit any new information within 120 days from the date of the denial notice in order for your appeal to be accepted.
If the third-party company upholds the denial, you can take further action by filing a Medicare reconsideration request. During this process, a different third-party company will review your appeal and make an independent decision regarding the claim. If the reconsideration is denied, you have the option to appeal the decision through an administrative law judge at a hearing. During the hearing, you (or your attorney) will present arguments and evidence that show why you should be granted coverage. If the judge does not rule in your favor, you can still appeal the judge's decision. Your final option is to file an action in the federal district court.
As you can see, the Medicare appeals process is quite involved, which is why working with an experienced elder law attorney is highly recommended.
Contact our Flower Mound Medicare Appeal Attorney
Denton County elder law attorney Stephen Colbert has worked with many clients to secure Medicare benefits and successfully appeal Medicare denials. Call 972-724-3338 for a confidential consultation to discuss your situation.
Source:
https://www.medicare.gov/claims-appeals/how-do-i-file-an-appeal