Serving Denton County Since 1992

|

6021 Morriss Rd., Suite 101, Flower Mound, TX, 75028



Call Us Today
972-724-3338
Understanding the Benefits of Hiring a Medicare Attorney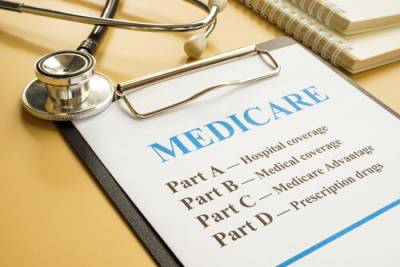 Navigating the complexities of Medicare and understanding the rights and entitlements can be daunting, especially for those unfamiliar with Medicare and its complexities. That is where a Medicare attorney can play a crucial role. By providing legal advice and representation, a Medicare attorney can help you navigate the ever-changing Medicare system, ensuring you receive the benefits you are entitled to. Today, we will explore the various ways a Medicare attorney can assist you in dealing with Medicare-related issues.
Claims and Appeals
One of the primary roles of a Medicare attorney is to assist with claims and appeals. If your Medicare claim has been denied or you are unsatisfied with the provided coverage, a Medicare attorney can guide you effectively through the appeals process. They have the knowledge and skill to decipher complex regulations and advocate for your rights, increasing the chances of a successful appeal and working to get you the coverage or reimbursement you deserve.
Understanding Medicare Regulations
Medicare regulations can be complex and subject to frequent changes. A Medicare attorney can help you navigate the intricate web of regulations, ensuring that you fully understand your rights, eligibility criteria, and available benefits under Medicare. By staying up to date with the latest developments in Medicare law, they can provide accurate and tailored advice specific to your situation.
Identifying Coverage Gaps and Overpayments
Medicare coverage may not always align perfectly with your specific healthcare needs. A Medicare attorney can carefully review your medical services and expenses to identify any potential coverage gaps or overpayments. They can work with you to explore alternative coverage options and strategies to maximize the benefits provided by Medicare and minimize your out-of-pocket expenses.
Guidance on Long-Term Care Planning
Planning and understanding Medicare's coverage options can be overwhelming for individuals requiring long-term care. A Medicare attorney can provide valuable guidance and support in navigating long-term planning, evaluating the available options, and devising strategies to protect your assets, all while ensuring adequate coverage for your care needs.
Protection Against Fraud and Abuse
Medicare fraud and abuse are unfortunately prevalent. A Medicare attorney can help protect you from being deceived by fraudulent practices, including healthcare providers billing for services not rendered or overcharging for services provided. If you suspect any fraudulent activities, a Medicare attorney can assist in reporting it and pursuing legal action if necessary.
Contact a Denton County Medicare Attorney
For legal representation in your Medicare legal matter, contact the experienced Flower Mound Medicare lawyer with Colbert Law Group PLLC. Call 972-724-3338 for a private consultation.
Source - https://www.hhs.texas.gov/services/health/medicare