Serving Denton County Since 1992

|

6021 Morriss Rd., Suite 101, Flower Mound, TX, 75028



Call Us Today
972-724-3338
The Top Five Mistakes that People Make During Probate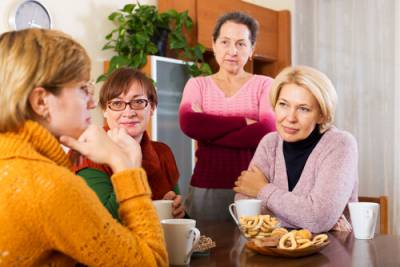 The probate process in Texas is difficult enough with all of the paperwork and requirements. But many people make it even harder on themselves when they try to handle the process on their own and make mistakes. Errors could mean further delays in the probate process, leading to additional stress and family fighting. Here are five mistakes that people make that can slow probate down.
Failing to Pay Income Tax
The executor of an estate must complete an income tax form for the last year that the deceased person was alive. Death does not excuse the obligation to pay full taxes to the federal and state governments. This obligation is passed along to the estate.
Not Paying Close Attention to the Paperwork
Courts are very technical about the paperwork requirements during probate. The important nature of interpreting and executing a will means that people must be very precise and that probate judges cannot give anyone the benefit of the doubt. If you make mistakes on your forms, they will be sent back. Having to complete them again will add time to the process.
Procrastinating on Responsibilities
The executor may have their hands full dealing with matters of the estate during probate. Nevertheless, they should be diligent in handling their job. Procrastinating will add time to the process, and it could even complicate the distribution of assets. It can also cause problems within families when other family members may be anxious to have probate wrapped up because they want their share of the assets.
Not Understanding the Duty that They Owe to the Heirs
An executor owes a fiduciary duty to a will's other heirs. There are two parts to this duty:
They must put the interests of the heirs and estate ahead of their own

They must exercise reasonable diligence in performance of their duties
The executor could end up personally liable if they make mistakes and are sued by the heirs.
Not Hiring a Lawyer
An experienced probate lawyer can handle the details of the probate process so you do not have to on your own. As an executor, you already have enough things on your plate. Legal help can smooth the process and minimize the chances that something could go wrong during the probate process.
Contact a Flower Mound Probate Attorney Today
When you need a Flower Mound probate lawyer, Colbert Law Group PLLC can help you. Families grieving the loss of a loved one are already going through a difficult enough time without having to be ensnared in the probate process. Call us today at 972-724-3338 to discuss your estate planning and will needs.
Source:
https://www.wspa.com/news/wills-probate-top-7-steps-mistakes-to-avoid/