Serving Denton County Since 1992

|

6021 Morriss Rd., Suite 101, Flower Mound, TX, 75028



Call Us Today
972-724-3338
Five Things to Know Before Appealing for Medicare Benefits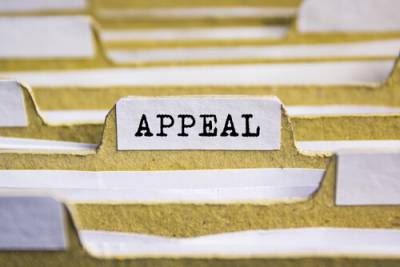 Appealing for Medicare benefits can be a challenging process. It is important to familiarize yourself with the necessary steps to ensure a fair and successful outcome in your appeal. Today, we will outline five crucial things you should know as you prepare to appeal for Medicare benefits. As you move forward with your appeal, it is in your best interest to obtain legal representation from a Medicare attorney, as the appeals process can be a long and difficult process, necessitating the assistance of a legal professional.
Understand the Appeals Process
Before diving into the appeals process, it is crucial to comprehend the different levels of reviews available to you. The Medicare appeals system consists of five levels:
Redetermination

Reconsideration

Administrative Law Judge Hearing

Medicare Appeals Council review

Judicial review in U.S. District Court
Understanding the hierarchical structure will help you navigate the process better and set realistic expectations. Each level has specific deadlines and requirements, so it is crucial to adhere to them to maintain your eligibility for review.
Prepare Strong Evidence
Successful appeals often hinge on the strength of the evidence provided. As you prepare for your appeal, gathering all relevant documentation, such as medical records, test results, and any correspondence you have had with Medicare, is essential. Ensure each document is organized and complete, as missing or incomplete information can delay or derail the process.
Meet With Your Doctor
Proactive and open communication with your doctors is vital when preparing for a Medicare benefits appeal. They possess firsthand knowledge of your medical condition, treatment plan, and prognosis, all of which are crucial during the appeals process. Discuss your intention to appeal to Medicare and obtain the support of your healthcare providers by providing them with any additional information or statements that may strengthen your case. Talking to your healthcare providers can significantly enhance the strength and credibility of your appeal.
Be Patient
Appealing for Medicare benefits is not a quick process. It requires patience and persistence in navigating various milestones and waiting for decisions. Understand that delays are not uncommon, and receiving a final decision may take several months or even longer. However, staying informed, organized, and proactive throughout the process makes you better positioned to advocate for your rights, increasing the likelihood of a favorable outcome.
Contact a Flower Mound Medicare Attorney
For legal counsel well-versed in the ins and outs of Medicare law, contact the skilled Denton County Medicare lawyer with Colbert Law Group PLLC. Call 972-724-3338 for a private consultation.
Source - https://www.hhs.gov/sites/default/files/omha/files/medicare-appeals-backlog.pdf