Serving Denton County Since 1992

|

6021 Morriss Rd., Suite 101, Flower Mound, TX, 75028



Call Us Today
972-724-3338
When is it Time to Update Your Estate Plan?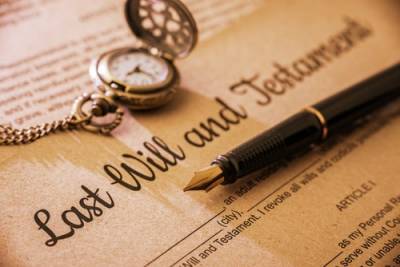 When most people consider estate planning, they might think about a last will and testament or trust so that upon their death, beneficiaries will be guaranteed assets.
Estate planning is much more than the distribution of assets, and even after a complete estate plan has been effectuated, there will come a time to update your current estate plan.
Below, our Flower Mound estate planning attorney discusses the components of a complete estate plan and three reasons to update your current estate plan.
Components of a Complete Estate Plan
Estate planning involves distributing the greatest amount of assets to beneficiaries while minimizing taxes. An important aspect of any estate plan is protecting assets during the testator's lifetime.
Every estate plan should include the following:
Last Will & Testament: Lays out the distribution of assets and may appoint guardians or trustees if the testator has minor children

Medical Power of Attorney (in some states called "Health Care Proxy"): Names a person that would be responsible for making health care decisions if the principal was incapacitated or otherwise unable to do so

Durable Financial Power of Attorney: Names a person who would be responsible for making financial decisions if a doctor determines that the principal is incompetent

Living Will or Advance Directive: Allows you to convey your wishes for end-of-life care; will include how you want resuscitative efforts and other life-sustaining treatments to be handled
When You Should Update Your Estate Plan
The following circumstances will warrant updating your estate plan:
If You Move to Another State
While your last will and testament will most likely hold up if you move, other living documents are state-specific and will need to be updated if you move across state lines.
If You Get Divorced
If you get divorced, it is a good idea to revise your estate plan. In most states, upon divorce, your former spouse can no longer inherit from you.
Luckily, in Texas, any appointments of your former spouse's relatives that were named as either a beneficiary, executor (person responsible for carrying out the provisions of the will), or trustee, will be revoked. In the event of divorce, Texas law will treat the situation the same as if your ex-spouse's relatives predeceased you.
Every Three to Five Years
Circumstances change, so it is a good idea to review your estate plan every three to five years. Perhaps when you first drafted your estate plan, you named your parents to be the legal guardians of your children, but now your parents may be too old to serve, or your children may now be adults.
Reviewing the terms of your estate plan will ensure that your exact wishes are carried out, and a Denton County, TX, estate planning attorney will know what estate planning tools to utilize.
A Denton County, TX Estate Planning Attorney Dedicated to Serving You
Estate planning can be overwhelming. While you want your family to have financial security upon your passing, you also want to make sure your needs are taken care of as you age. A Flower Mound, TX, estate planning attorney from Colbert Law Group PLLC will be able to sit down with you to determine the best course of action to achieve your goals. To schedule your evaluation, call the office at 972-724-3338 today.