Serving Denton County Since 1992

|

6021 Morriss Rd., Suite 101, Flower Mound, TX, 75028



Call Us Today
972-724-3338
Signs It May Be Time to Change Your Durable Power of Attorney Agent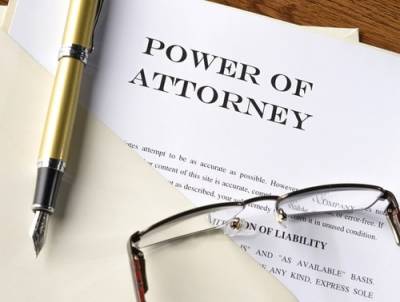 The individual you select as your power of attorney agent has significant decision-making authority. A power of attorney for healthcare allows somebody else to make medical decisions on your behalf. This may include making decisions about artificial ventilation, tube feeding, dialysis, and other medical treatments. A financial power of attorney has control over your finances and is expected to pay bills and manage assets if you are unable to do so yourself.
Circumstances change over time, and sometimes the person selected as the power of attorney agent is no longer the appropriate choice. In this blog, we will discuss some signs that it may be time to choose a new power of attorney and how you can do so.
Your Power of Attorney Agent Has Suffered a Serious Illness or Personal Problem
Acting as a power of attorney agent is a serious responsibility. An agent has considerable authority and is asked to fulfill complicated, often emotionally charged duties. If the person you originally selected has come down with a long-term illness or disability, they may not be up to the task.
You want to ensure your agent is healthy enough to fulfill these important responsibilities. It may also be necessary to choose a new power of attorney if your original agent has a substance abuse problem, addiction, serious mental illness, or any personal problems that prevent him or her from being able to give this important responsibility the attention it deserves.
You Have Different Opinions About Medical Care and End-of-Life Care
Many people's personal or religious beliefs determine their feelings about end-of-life matters. If the person you chose as your power of attorney has significantly different beliefs than you, this could present a problem. Your power of attorney is being trusted to act on your behalf in the way that you would want. If you cannot trust your agent to honor your wishes, even if they go against his or her own wishes, this is a sign you need to choose somebody else.
Your Agent Moves a Significant Distance Away
It is important for your power of attorney agent to live relatively close to you. If there is an emergency, your power of attorney agent may need to get to the hospital quickly. If the person you originally selected moved across the country or frequently travels long distances for work, you may want to reconsider having him or her as your agent.
How to Change Your Power of Attorney Agent
To rescind a power of attorney, you will sign a revocation letter clearly stating the fact that you are revoking this authority from your original power of attorney agent. You will sign the letter and have it notarized, and then file it with the county clerk. The letter should also be sent to the original agent. It is also a good idea to make sure that any financial institutions and medical providers have a copy of this letter as well.
Destroy any physical copies of the old power of attorney document. Once you have chosen your new agent, create a new power of attorney document and make sure that it states that all prior powers of attorney have been revoked.
Contact our Flower Mound Power of Attorney Lawyer
Our Denton County estate planning attorneys provide dependable assistance regarding powers of attorney, wills, trusts, living wills, and much more. Call our office today to set up a confidential consultation at 972-724-3338.
Source:
https://guides.sll.texas.gov/powers-of-attorney/durable-powers-of-attorney